By car to Italy: fees and best routes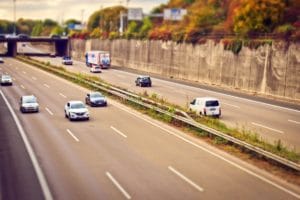 There are two main routes to Italy – the western one via Germany and the southern one via Austria. It depends whether you are coming from the eastern or western part of the country. Here's an overview of what you can expect on each route, what the tolls are and how much money the journey will cost you in the end.
Fastest routes by departure point of arrival
Brno and Prague represent the western and eastern parts of the country. So we planned the routes from these places.
From Prague to Venice
The quickest way is this: Prague – České Budějovice – Linz – Salzburg – Villach – Udine – Venice. Prague – Venice: 9 h, 822 km. The following option is slightly longer, but if you prefer a more agile style of riding, you'll prefer it. It also runs through Germany, but cars in Germany do not need a vignette. Prague – Pilsen – Reich – Munich – Kufstein – Innsbruck – Bolzano – Verona – Venice 9 h 15 min, 927 km.
From Prague to Milan
One way to get to Milan is to take the same route as to Venice via Germany. From Verona, just turn west instead of east and continue the rest of the way to Milan: Prague – Pilsen – Reich – Munich – Kufstein – Innsbruck – Bolzano – Verona – Milan 10 h, 948 km. The second option goes through Germany and Switzerland: Prague – Pilsen – Reisno – Munich – Memmingen – Dornbirn – Chur – Lugano – Milan 9 h, 867 km.
From Brno to Venice
A quick and easy way: Brno – Vienna – Leoben – Villach – Venice. Brno – Venice: 7,5 h, 709 km.
From Brno to Milan
Brno – Vienna – Salzburg – Innsbruck – Trento – Brescia – Milan. Brno – Milan: 10 h 20 min, 1 012 km.
Turin/Genoa
Wherever you go from, the route is the same as to Milan, then you continue on from there:
Milan-Turin 2 h 10 min, 145 km
Milan-Genoa 2 h 15 min, 148 km
There aren't many options anymore for getting from the north of Italy to the south – there's usually one more or less direct "right way" to get to where you need to go.
Rome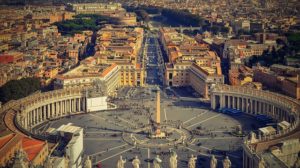 If you're coming from Prague, you continue south from Verona and in 5.5 hours you're in Rome. The same applies when travelling from Brno via Venice. Further south to Palermo takes another 10 hours by car and only 4 hours by plane from Prague.
Tip: If you want to visit Rome, leave your car on the periphery. Even there you will have a problem to park, in the city itself it is impossible.
Here you can find the current prices diesel a gasoline .
Vignette and toll charges
Germany
In Germany, only car drivers pay tol ls over 7.5 t. There is no speed limit on the motorway in Germany. The ride is therefore brisk and free.
Austria
In Austria, you can't avoid the vignette – at least we don't recommend it because of the potential finesě. The stamp must be affixed in such a way that it can be read by the Austrian police's recognition system. I mean. in the top left corner of the windscreen or under the centre rear-view mirror.
Depending on your chosen route, you should encounter no more than two tunnels along the way. The fee for the passage costs around 10 €.
Italy
In Italy they are used toll gates – a system of payment based on kilometres travelled between each gate. Payable on departure, in cash or by card. The price is on average 8 €/100 km. It doesn't pay to drive around toll sections in hilly terrain, because what you save on tolls you spend on petrol and it costs you more time.
Final price to Italy by car
The price of petrol (35 CZK/l) from Prague to Milan and back (2x 900 km) will cost approximately 5,000 CZK with an average consumption of 7l/100km.
From Brno to Venice (2x 740 km) you can fit in 4000 CZK. For vignettes and tolls, you will pay up to CZK 2,200 (+310 CZK Czech stamp) for a ten-day stay, and up to CZK 2,500 (+440 CZK Czech stamp) for a ten-day stay. Overall, the price ranges between CZK 5,500 and CZK 6,800.
If you don't often drive long distances, it can be beneficial to brush up on your driving skills. Various driving courses can be suitable, which can be taken throughout the country. You can also ask your loved ones to give you such a course as a gift. A useful gift voucher for a driving course or to improve your driving techniques can always come in handy.